The phrase, "a picture tells a thousand words" is quite apt when it comes to depicting all the feels associated with doing a Ph. D, or just working in a lab in general. Here are some of my personal favourites…
Upturned Microscope (https://theupturnedmicroscope.com/category/comics/)
Highly relatable if you're familiar with lab inter-personal relationships. Sometimes gets a little too close to home and you find yourself laughing and pitying yourself at the same time.
Piled Higher and Deeper (PHD Comic) (http://phdcomics.com/)
Pretty much #PhDLife in a nutshell.
The Awkward Yeti (http://theawkwardyeti.com/)
My personal favourite is the gall bladder. "I maked these" is part of my vocabulary now.
TwistedDoodles (https://www.twisteddoodles.com/)
The "What scientists actually exclaim" is my favourite.
Sketching Science (https://sketchingscience.org/)
Beatrice the Biologist (http://www.beatricebiologist.com/)
Pedromics (https://www.facebook.com/pedromics/)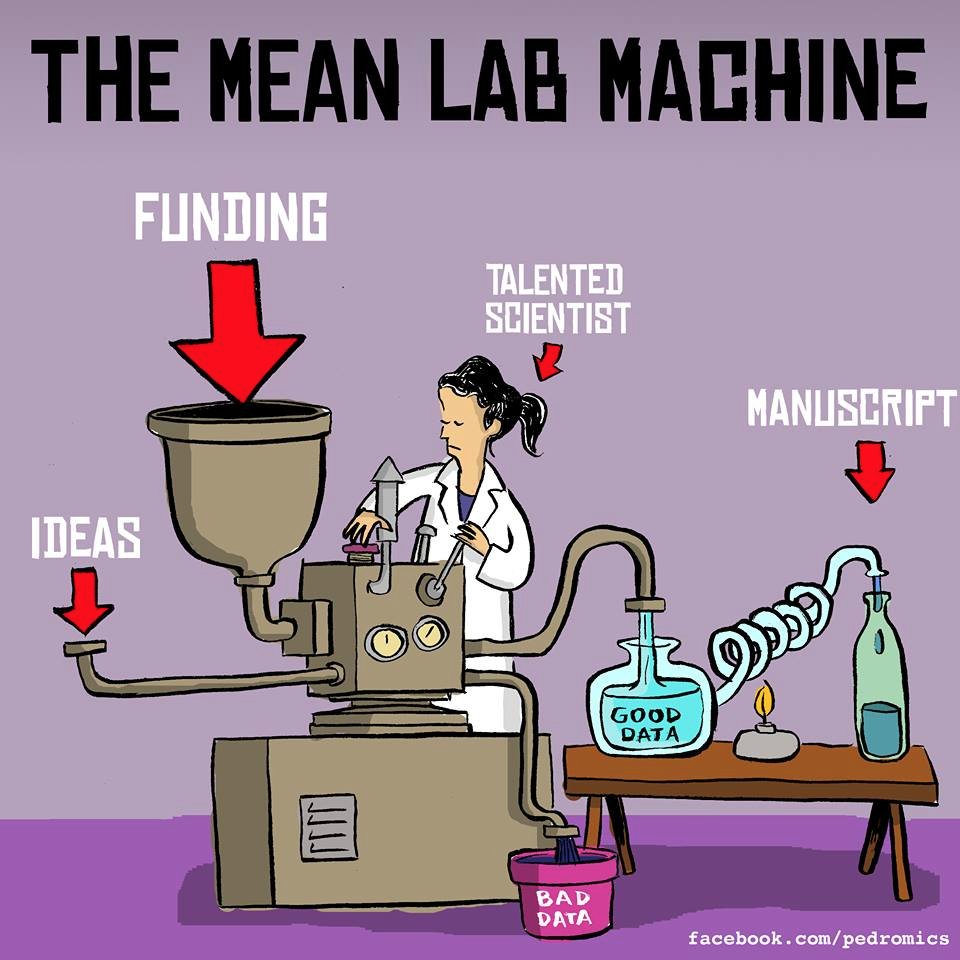 The Amoeba Sisters (https://www.amoebasisters.com/)
SMBC Comics (https://www.smbc-comics.com/)
If you have other artists you can recommend, please comment below!